WELCOME TO OUR NEW WEBSITE
ADL security is a young company specializing in the installation of security systems, we are expanding in the Montreal metropolitan area (South and North shore). Learn more »
Security Product: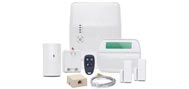 Alarm keyboard
This system is completely wireless, and eliminates complicates hardwired installations.
Learn more »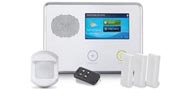 System 2 GIG
With the 2 GIG GO CONTROL you'll be able to use any internet-ready web browser or smartphone (iPhone, Blackberry, etc) to access your 2GIG GO CONTROL security system from anywhere in the world, at anytime of day.
Learn more »
PROMOTions
Telemonitoring only 12$ per month
- We offer security systems installed professionally. Free estimate for installation!
Get 12 months free monitoring on any new alarm system or 6 months on any system already in place