Security Product
Control Panel
The control panel is what receives and transmits the alarm signals to the monitoring station. It should be placed in a location that gives easy access to it, but should be hidden so as not to be readily visible.
Prices begin at $195.00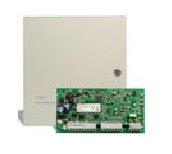 DSC PC-1616
This is a 6 zone alarm panel and with modules can be expanded to 32 zones.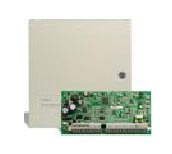 DSC PC-1832
This is a 8 zone alarm panel that is expandable to 48 zones and unlike the PC-1616 can be split into 2 independent systems, good for use in a office warehouse situation or a house and bachelor, this way you only have to pay one monitoring charge.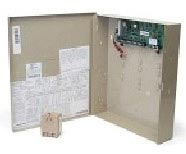 Ademco Vista 15 Hybride
This is a 6 zone alarm panel to which you can add up to 32 wireless zones. This panel is used when it is not possible to pass wires to certain detectors, and you can combine both wired and wireless detectors with this panel.
Keypads
Keypads are the key to the system. It enables you to turn on and off the system. It tells you the status of the system. ( if you have a door open or if there is a problem with the system.)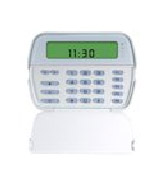 DSC 5501 keypad
This is a LCD backlit keypad with 3 emergency buttons and will display the time of day

Ademco 6151 keypad
This is also a LCD backlit keypad with emergency buttons.
Prices begin at 95.00$

Contacts
Contacts are installed on doors and windows. They are usually made of 2 parts (contact and magnet). When the door or window is opened more than ½ inch it activates the alarm.
Prices begin at 25.00$

Wireless Contact
This is wireless Contact we use it when we can not run a wire .
Prices begin at 65.00$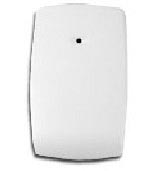 Glassbreak detectors
Detect the sound of breaking glass. They are used mainly when it would be too costly to add contacts on a number of windows or where a person has more than one pet.
Motion Detectors
Motion detectors are used to protect a large space and are defined by the area they can protect (40ft x 40ft). They detect movement and also a change in the environment.
Prices begin at 65.00$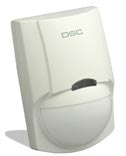 LC-100-PI
Used where pets are present, are rated not to detect animals less than 25 kg (55 lb)

Honeywell IS 2535
Used where pets are present, are rated not to detect animals less than 80lb.

Smoke Detectors
The most important part of an alarm system as it has proven to save lives. Having at least one connected to the alarm system is highly recommended
Prices begin at 75.00$
Détecteur de fumée photoélectrique
Ce détecteur de fumée a un rayon de 380 degrés. Il se déclenche lorsqu'il y a une fumée dense.

Temperature detectors
Detects a change in temperature. A necessity if you winter south, or have a cottage.
Prices begin at 50.00$

Heat detectors
Used to detect temperatures above 135 degrees Fahrenheit. Usually installed in a cooking area with risk of fire or next to electrical panel.
Prices begin at 50.00$

Water sensors
Most commonly installed in basements or next to sump pumps to protect against water damage.
Prices begin at 50.00$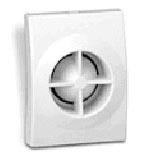 Sirènes
Are activated when the alarm system is activated. They are available for both exterior and interior use. Are rated by decibels. Many models available.
Prices begin at 25.00$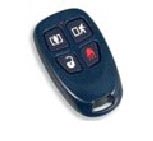 Wireless Remotes
Are used to arm or disarm the alarm system from a distance. (range is approx.100 feet from the alarm panel). They also can be programmed as a panic button.
Prices begin at 65.00$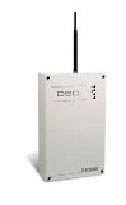 Cellular communicator
Used to transmit alarm signals to the monitoring station, either as a backup to your land phone line, or where a landline is not available. Price for communicator is $249.00 and monthly charge for cell line is $10.00. (this is in addition to monitoring fee.)
Monitoring services
Monitoring Service are provided by LANVAC, They are very professional and courteous. Your alarm system is monitored 24 hours a day, 7 days a week.
Get 12 months free monitoring on all new alarm systems or 6 months on existing ones.